A quick update from me, finally i gave a hot wash to my pair after they hit 9 month mark. I was already tired of doing another soaking experiment so this time i let the washing machine do it for me. i left them for 1.5 hours then hung them to dry. I could not be happier with the result, they are getting nicer and nicer everyday.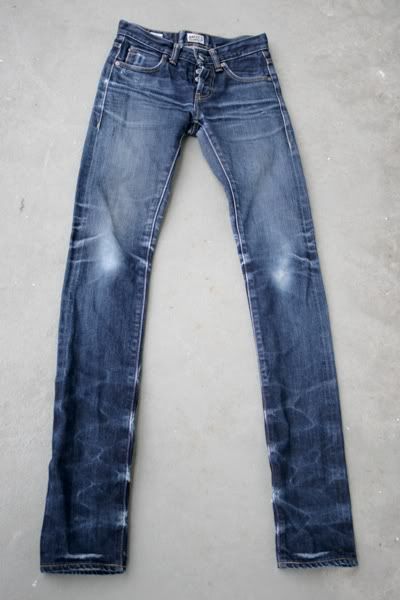 oh traintracks….
i would never hem my NFxMomotaro!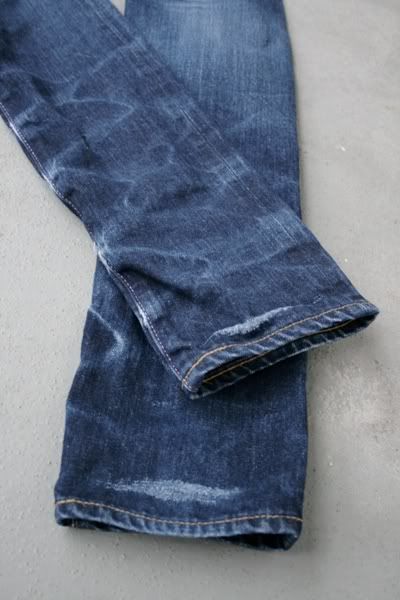 Yes my lap fade has the typical vertical fading.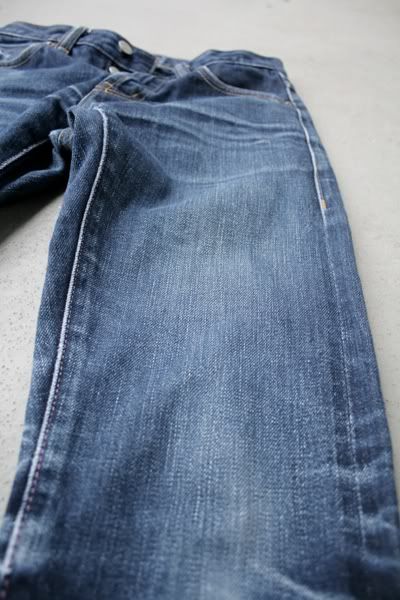 They look beat up eh?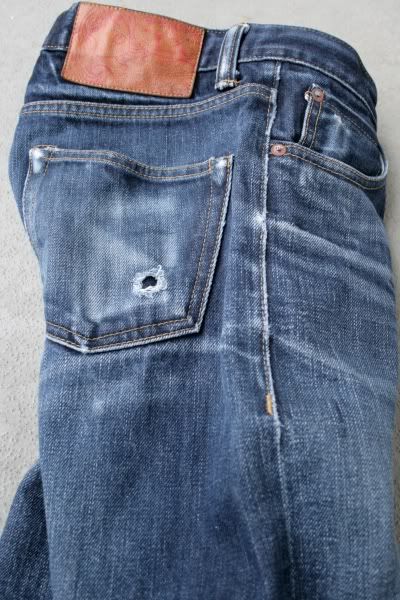 I'm too lazy to reinforce the crotch, think i'll keep abusing them until the project ends, it's called project wear and tear anyway
Wait…. I'm not finished yet.
Let me introduce my Viper which is my first pair of cone jeans and i've never experienced white oak cone jeans before. This pair impressed me, the 13.5oz cone denim feels soft and smooth compared to those Japanese denim. The construction and detail are amazing, the selvage fly is my favorite part. Regarding the fit, i may say that it's pretty fashion forward, i like the fact that they are not the typical skin tight jeans like jeggings, this jean is build to fit women's curves nicely since it has roomier top block and tapered knee down. I would say it as a modern "skinny" jean and the cone fabric adds the vintage feel to it.
Sorry to keep you waiting for my fit, we know that Jeci already killed the fit before so it's my turn now, hopefully my legs do the justice for Viper.
Did i tell  you that i accidently sized one up? Actually my size should be 26 but i'm way happier with size 27 so that i can sag them a bit and sizing up makes the combs look nicer! Eventually the combs will look "better" than my own NFxMomotaro, dont you guys agree?
Thank you Railcar Fine Goods! This pair is indeed a beauty, props to you Steven